Installing Updates
This documentation will guide you on how to download the latest updates for your application and how to install them.
---
Download Updates
To check for new updates, go to the settings section of your app, as shown below.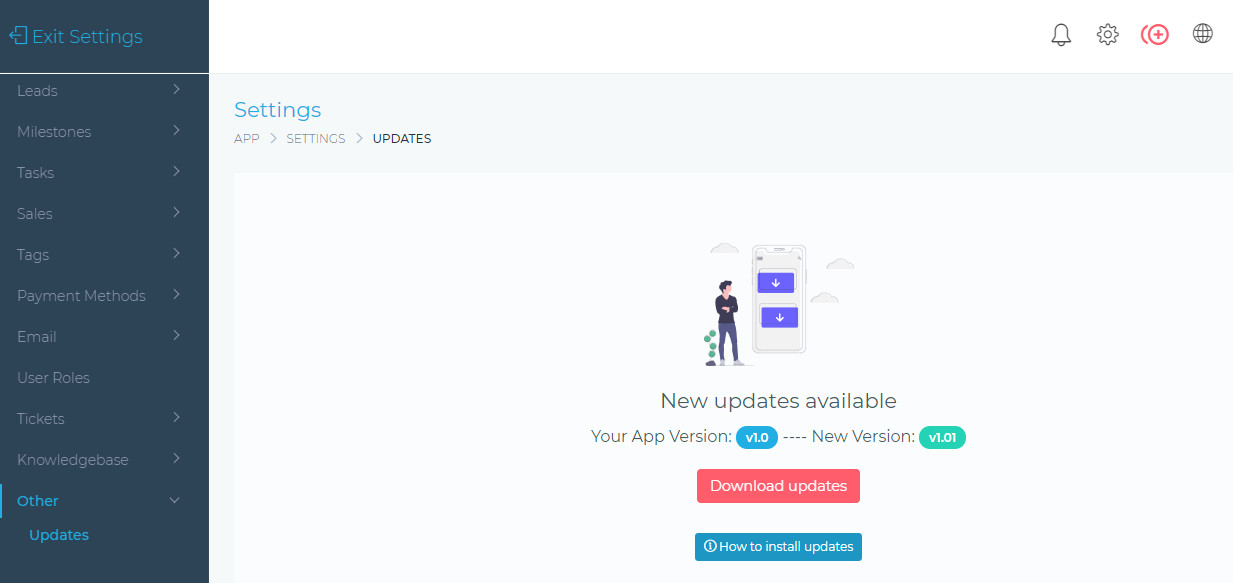 Once you have downloaded the update, you must unzip the folder. You will then need to connect to your server/website, using an FTP client. You can download a free FTP client like FileZilla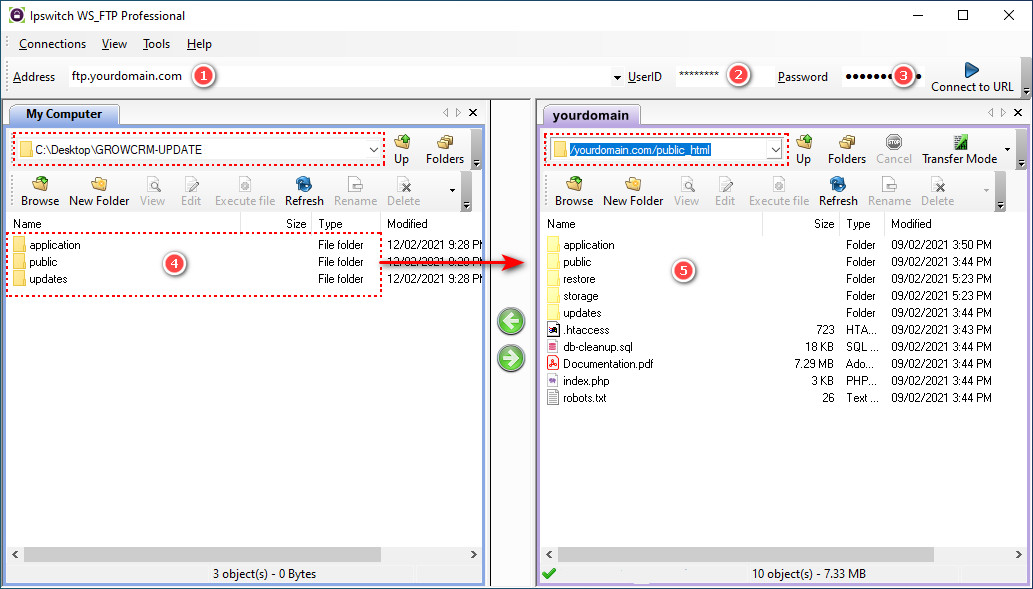 Enter your FTP login details, as shown above (1 – 3). These are usually the same as your Cpanel or web hosting panel logins.
You must navigate the right window (this is your remote site) until you are in a directory with content similar to illustration (5),

as

shown above
You will then upload the contents of the updates folder into your server, as shown in illustration (4) above
After you have finished uploading, your CRM will have been updated.