Invoice Products
Invoice products are the various goods/services that your organization provides. You can save all these products, making it easier and faster when creating invoices.
The best place to start is the Products page.
:: Main Menu > Sales > Products
---
Managing Products

From this page, you are able to view and do the following:
(1) & (2) Create a new product
(3) Filter estimates, using a detailed filter panel. You can filter estimates by dates, categories, statuses, etc.
(4) Search your estimates, using the free text search box.
(5) Delete an estimate
(6) Edit an estimate
(7) View an estimate
(8) Additional estimate management settings, via the quick actions button.
---
Creating Products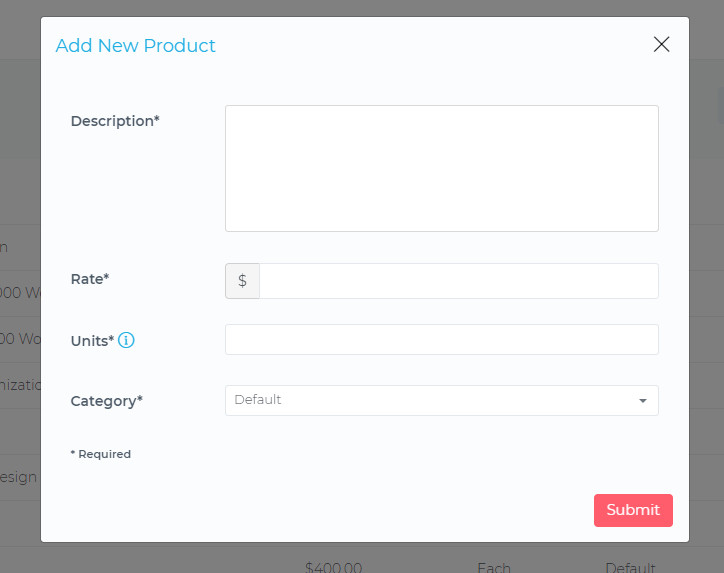 Basic information
Description
Rate
Unit

e.g. Each, Item, Hrs, etc.

Category