Project Settings
The project settings page allows you to change various aspects of how the Dashboard handles projects. Below are the settings and their explanations.
---
General Settings
From this page, you can set the following information;
Default Hourly Rate – This is the hourly rate that is automatically applied to a new project. This can however be changed when creating or editing a project.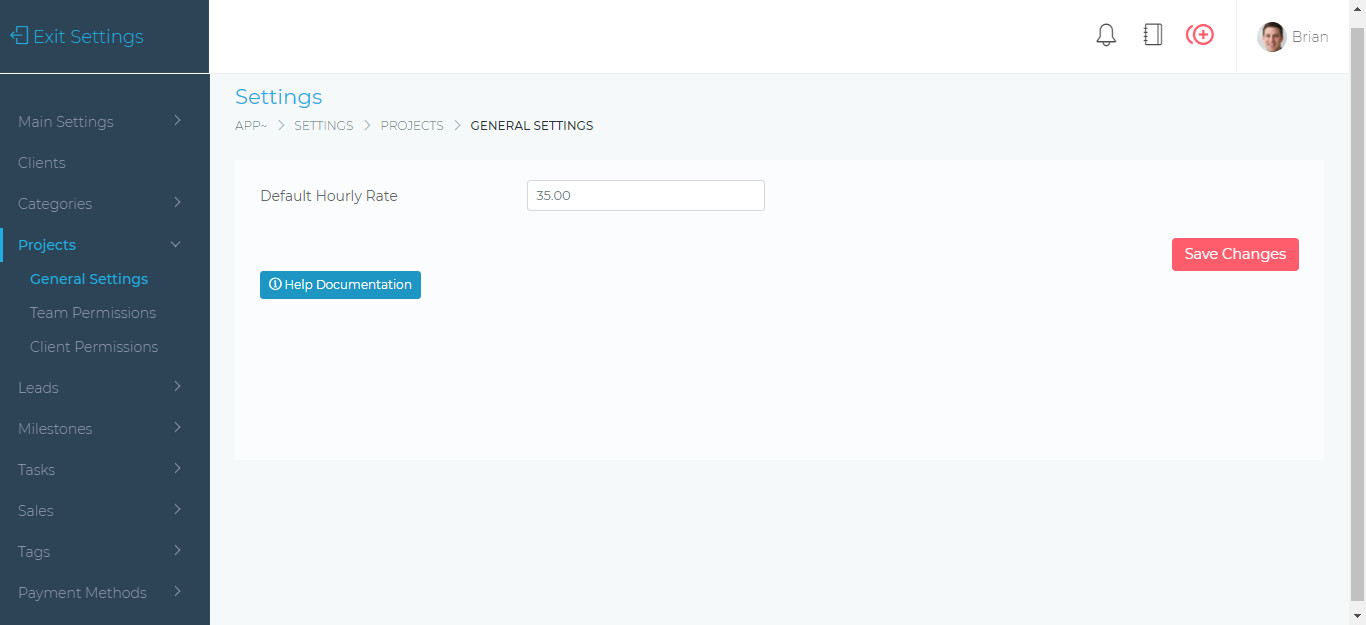 ---
Team Permissions
From this page, you are able to set the Task Collaboration option.
When the option  is enabled, all team members who are assigned to a project will be able to work together on the project's tasks, as follows;
View everyone's tasks.
Edit everyone's tasks.
Comment, upload files, create checklists, etc, on everyone's tasks.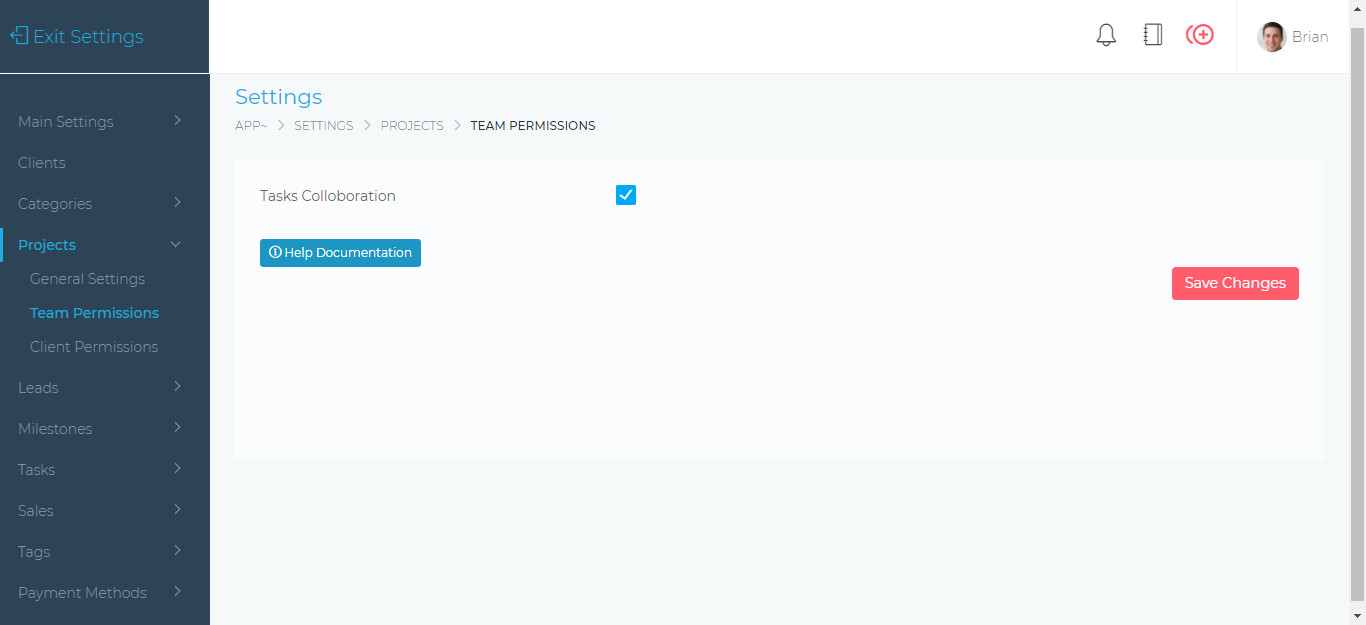 ---
Client Permissions
These are the default settings that determine the level of permissions that a client user has, on a project.
These default setting can also be changed when a project is being created or edited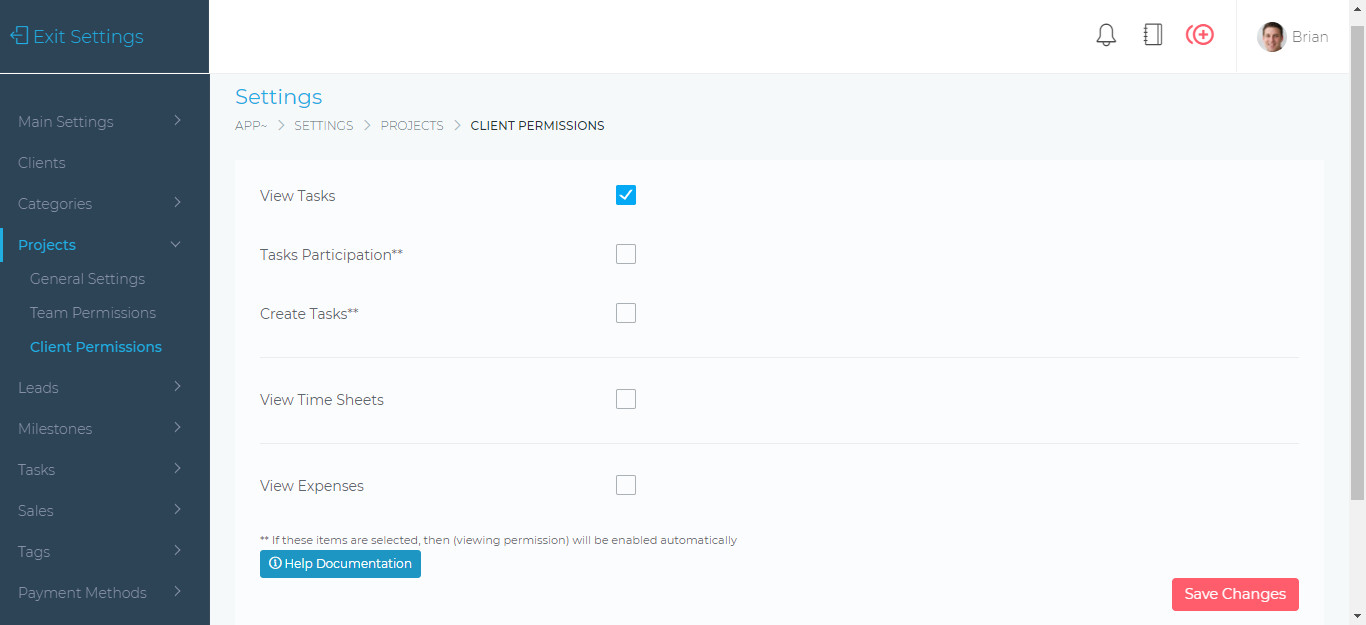 View Tasks – When enabled, the client will be able to view all tasks that are created on their project.
Tasks Participation – When enabled, the client will be able to comment, attach files, create checklists, etc, on the project.
Create Tasks – When enabled, a client will be able to create new tasks for their project.
View Time Sheets – When enabled, the client will be able to see all the time logged by team members on their project.
View Expenses – When enabled, the client will be able to view all expenses record on their project