We are happy to announce that the latest version of Grow CRM, version 1.05 is now available for download.
As always, this new release is a free upgrade for all of our existing Grow CRM customers. Updating to this new version is a very easy process, simply login into your CRM and go to Settings > Updates. From there, you will find all the information you need, to update your CRM.
Lets take a look and see what is new in this latest release.
---
Reminder Alarms
Never miss a deadline again. This new features allows each user of the application (admin, staff, clients etc) to set reminders for various sections of the dashboard such as projects, estimates, invoices, tasks and Leads.
Each reminder is completely unique to each user. You are able to set both a due data and also a due time. The user is sent an email notification when the alarm falls due. The user will also receive a notification inside the dashboard.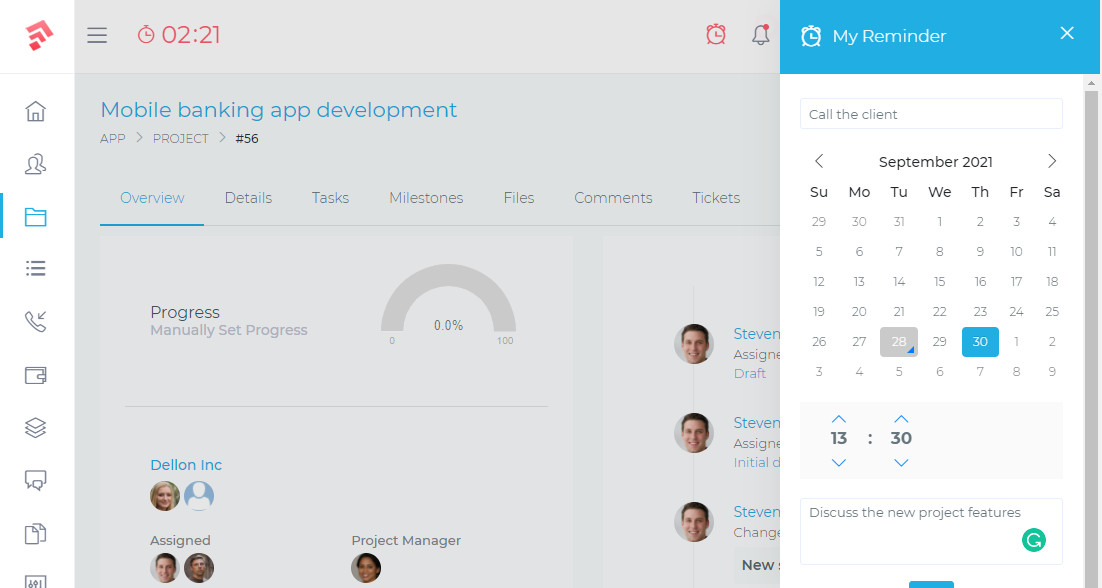 ---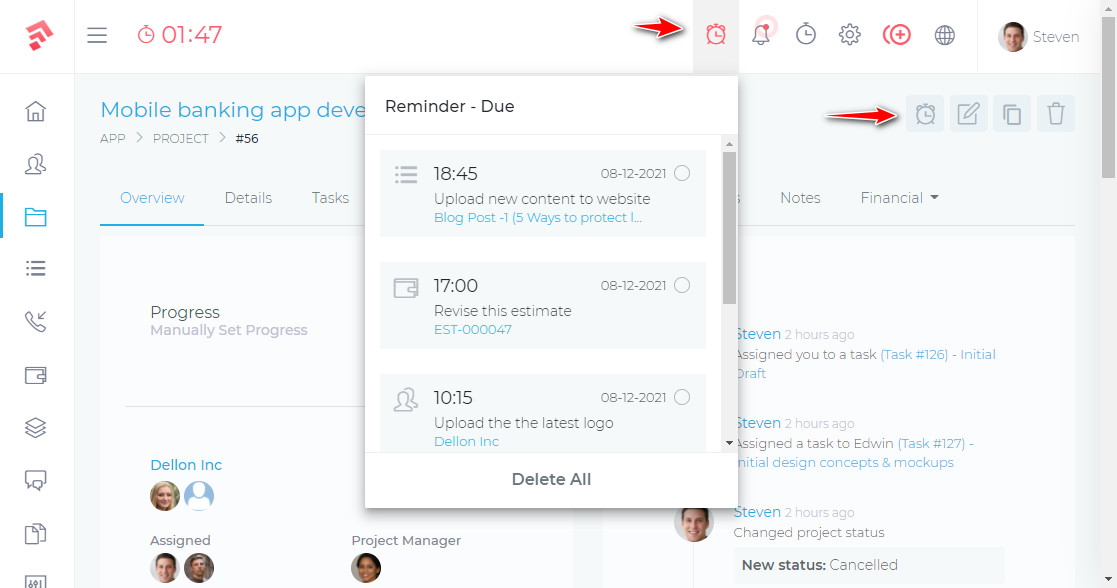 ---
Embed Youtube Videos
This improvement allows you to directly embed Youtube videos in your descriptions and knowledge base. This is particularly useful for providing tutorials, demonstrations or instructions.
Embedding a video is very easy and only take a few seconds. All you need is the embed code, which Youtube provides via their Share button.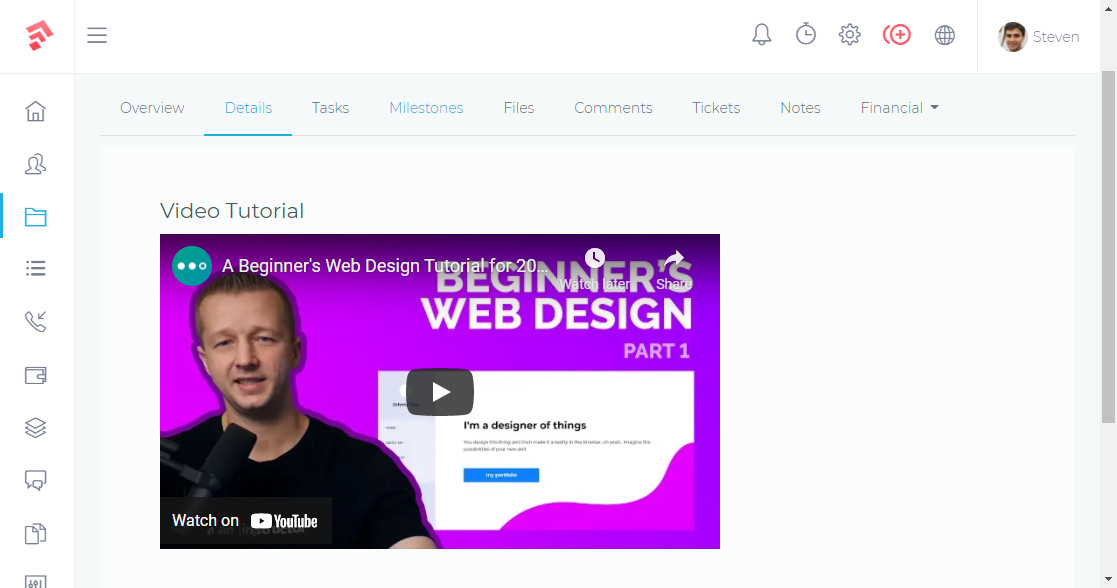 ---
App Modules Selection
This new feature allows you to enable only the features that you need. You are now able to remove unwanted features and only leave those that you are actively using. You are also able to limit features that your clients have access to (even if they are enabled for you and your team).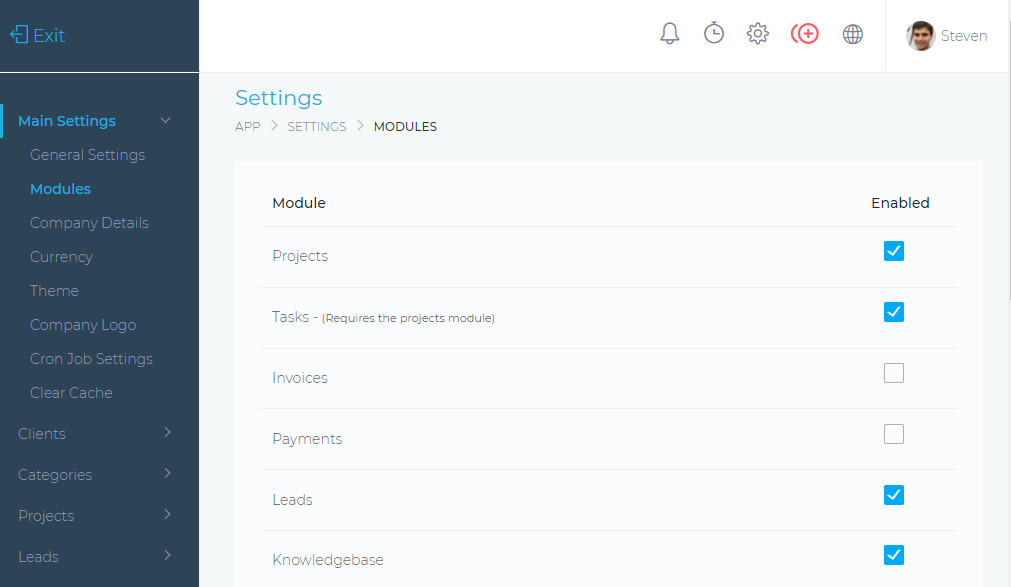 ---
Task & Leads – Improved Interface
As we continue to add more features to task and leads, we have redesigned the interface to now include a tabbed menu. This tabbed menu will allow us to add more features which will be easily accessible. As an introduction, we have added a notes section and also an Information section.
The notes section allows each user that is assigned to the task to create their own private notes. This is a good place to store snippets and ideas about the task.
The information section displays additional task information that was collected via the Task Custom Fields.