Beat Project Deadlines
How do you know if your project management is on point? One way to tell is by checking the deadlines for each of your projects. If you have a self-hosted CRM, then this is easy to do and gives you instant feedback.
Deadlines are often hard to meet in projects, but using a CRM can make hitting them easier. Project management is not limited to construction and engineering, and it is a management discipline that can be used in any business. Project Management involves the effective planning, organising, and managing of resources to achieve specific goals and meet desired time frames.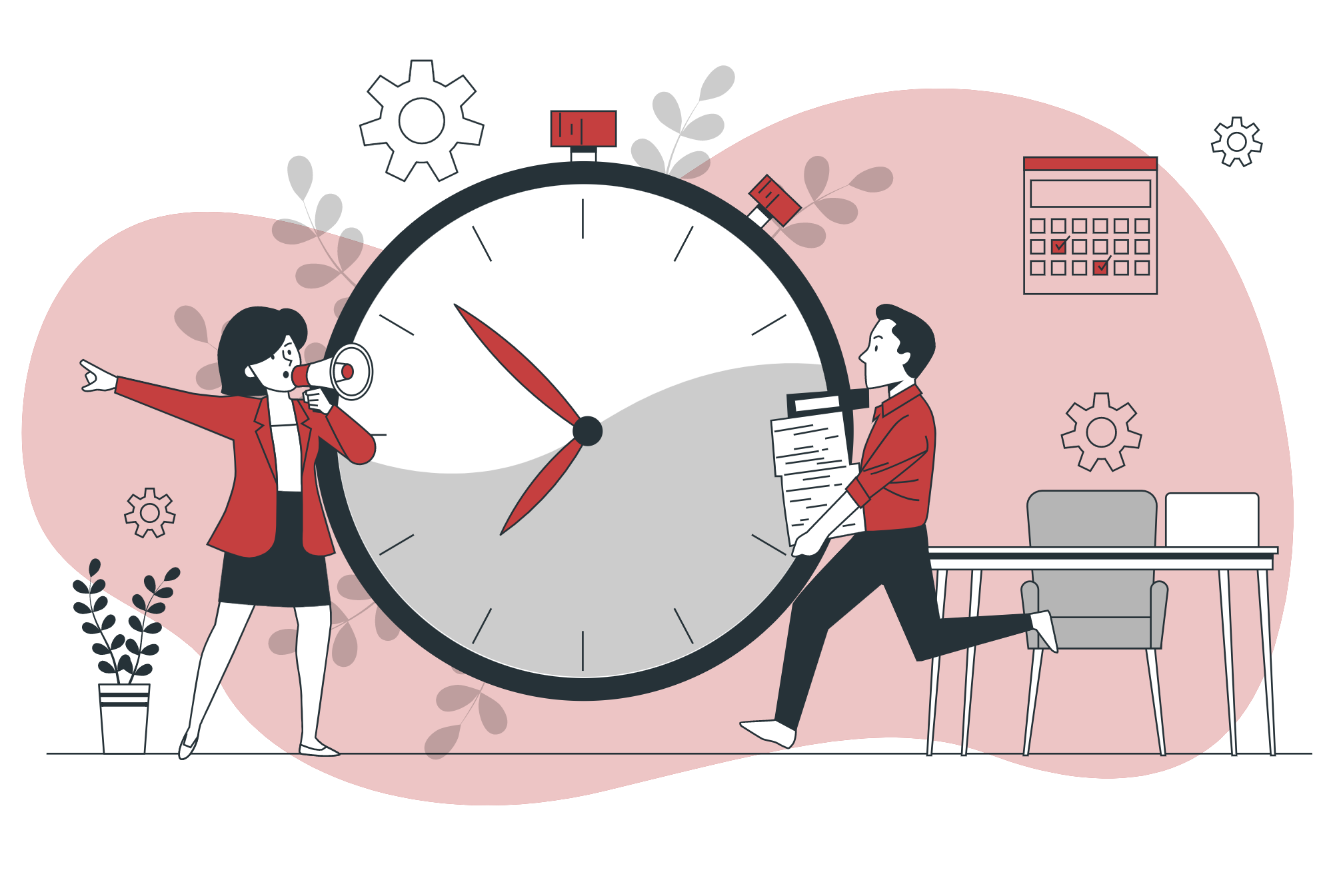 There are several different ways you can use a CRM system with your project team to make sure you hit each deadline on time.
Here are Five Ways To Hit Your Project Deadlines Through CRM.
1. Collaboration & Teamwork
Using a CRM is an excellent way to keep everyone on the same page regarding all of your deadlines. When certain milestones are approaching, you should inform your entire project team that deadlines are coming soon.
You can then have everyone mark down their reminders directly into the CRM so no one will be surprised by anything they need to do. This kind of foresight is excellent for keeping everything organised and structured so all your projects will stay on track.
2 . Track Projects and Deadlines
A project manager should be very familiar with the entire process of their team's work. This starts by tracking all of their projects in an organised system like a CRM. A project plan sheet helps you keep track of each milestone that needs to be completed before your project can move forward.
When deadlines are approaching, it is easy to look at this sheet and make sure everyone is staying on task while also keeping an eye out for any potential problems or mishaps along the way.
To ensure everything stays on track, a self-hosted CRM software helps your organisation increase work productivity through an optimised workflow management system.
By tracking all projects systematically using CRM, which provides task management capabilities, there will always be a record of sensitive information that can be referred back to in case of any questions or concerns.
3. Monitor Milestones & Timelines
Project managers often create project timelines to see precisely which milestones need to be achieved before the project is done. These timelines usually include everything from the start of a project to its final deadline and beyond.
This allows you to note when certain milestones are approaching and ensure that you don't miss critical deadlines throughout your projects' lifespan, which can often happen if an individual or team fails to keep track.
4. Set Up Alerts & Reminders
To make sure no deadlines are missed, project managers should set up alerts ahead of time so they will be notified as soon as one is coming up.
Even with a Grow CRM, it's easy to forget about upcoming milestones without setting reminders beforehand. In addition to reminding yourself, you should also ensure you have reminded everyone else on your team who will be involved in the project.
5. Regularly communicating progress to team members 
A strong project manager should always meet with their team members to discuss their progress and go over how each milestone on the timeline is being achieved through CRM.
It's easy for team members to get nervous when deadlines approach if they haven't been updated recently. But a good project manager will keep everyone informed and give them information ahead of time, so no one gets surprised by anything.
How A CRM Can Helpful For Project Dealing 
A self-hosted CRM can be helpful to automate routine tasks like sending out emails about upcoming deadlines or notifying project members. This allows you to focus more on the high-level decisions that project managers need to make, like building new milestones or deciding how best to achieve each goal on your timeline.
Project teams need to cooperate with participants to be motivated and continue working together towards the same goals.
In short, 
 By keeping everyone on the same page with a CRM
 Creating project timelines that include all milestones ahead of time
 Setting up alerts for each deadline
 Communicating progress regularly through your CRM system,
 Automating routine tasks like email reminders,
You can easily hit each of your project deadlines.