We are pleased to inform you that Grow CRM v1.11 is now available for download.
This new release is, as always, a free upgrade for all existing Grow CRM clients. It's incredibly simple to upgrade to this latest version; simply log into your CRM and click Settings > Updates. You'll discover all the information you need to update your CRM from there.
Let's take a look and see what is new in this latest release.
---
Workflow Automation.
This new functionality will undoubtedly save you and your team a ton of time, in our opinion. Automating repetitive, time-consuming tasks is the goal of workflow automation. In addition to reducing time spent, the hands-off approach will guarantee there are no mistakes or delays.
Processes that are traditionally done manually by your team are replaced by automation, which will bring some significant benefits. Below are some of them
Avoiding delays
Completely removing human error
Time and Cost savings
More focus on high-value, paying tasks
A more productive and happier team
The first automation we have built is for the automatic actions that are executed when your clients accept an estimate. Typically, you would want to create a new project, add the related tasks, assign them to your team member etc. All of these steps will be instantly reprocessed thanks to automation. We added a lot of options at your disposal to customize the process.
To get started with this workflow automation, head over to:
App > Settings > Estimates > Automation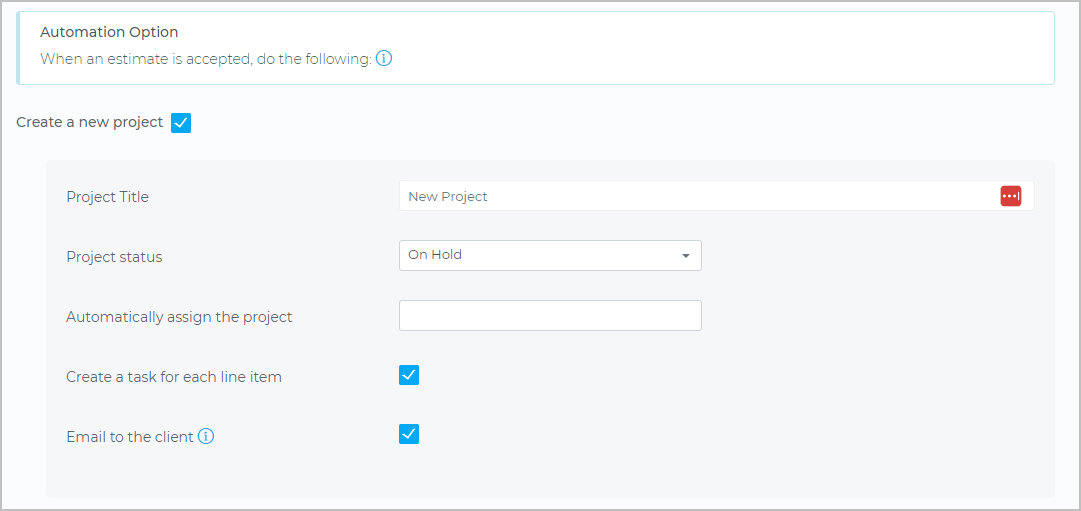 The second automation that we have included in this release, if for projects that move into 'completed' status. You would typically want to invoice your client for the completed work. The automation kicks in and creates the invoice for you, based on a set of parameters which are fully customizable. Apart from freeing up some of your time, automated billing will also help to improve your cash flow.
To get started with this workflow automation, head over to:
App > Settings > Projects >Automation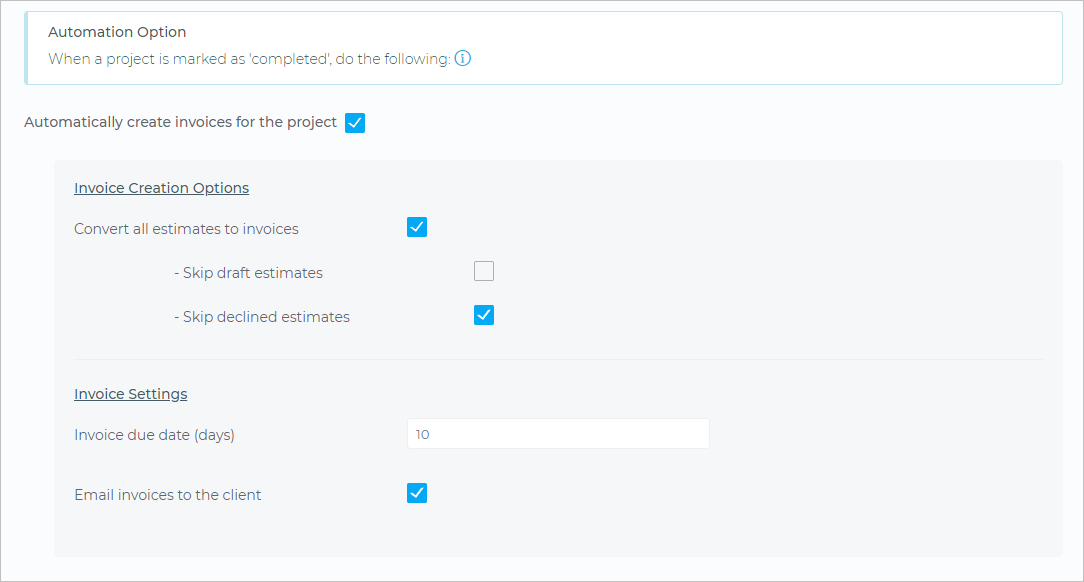 ---
Task Dependencies.
Task dependencies are logical relationships or links that exist between a project's tasks. These relationships determine the sequence in which the tasks are started and completed.
Ordering tasks and ensuring they are completed in the correct order can get highly complicated in big projects. All of that complexity will be reduced thanks to the new task dependencies feature.
You can now determine when tasks can begin and when they can be completed, all based on the status of other tasks on which they rely.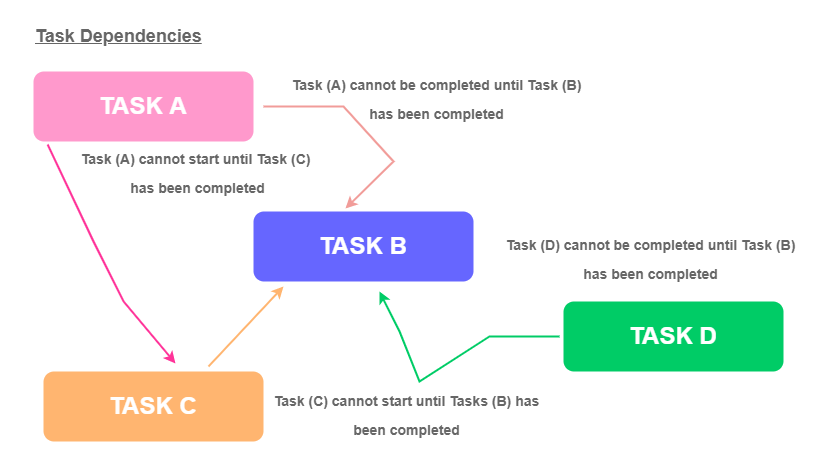 These are some of the benefits you will enjoy when using the task dependencies feature:
Align your tasks in the most efficient way, to meet your project deadline
Identify bottlenecks and task saving opportunities
Get a clearer view of your project journey
Sequence work according to staff and resource availability
Ensure that work is only done after all necessary resources have been completed and are available.
Make sure that every team member understands what is expected of them and when
---
Export Data (Clients & Tickets)
This is the first tranche of data exporting features that we will be introducing in the coming releases. Use your data exactly how you want, by having the ability to pull it out of the CRM in standard CSV and XLSX file formats. In this initial release, you will be able to export all your clients and all your support tickets.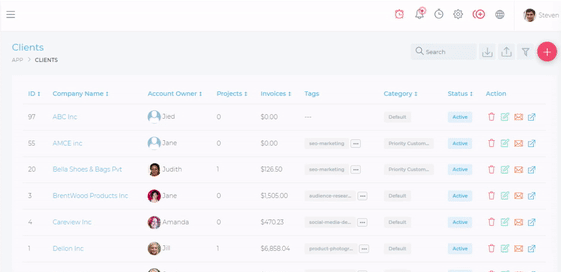 ---
Set Users Home Page
If you have staff members that work in very specific functions, such as support or billing, you can now set their respective home pages to the support tickets page or the billing page, or for that matter, any other page that you specify. This makes it easier for your staff to focus on their area of work.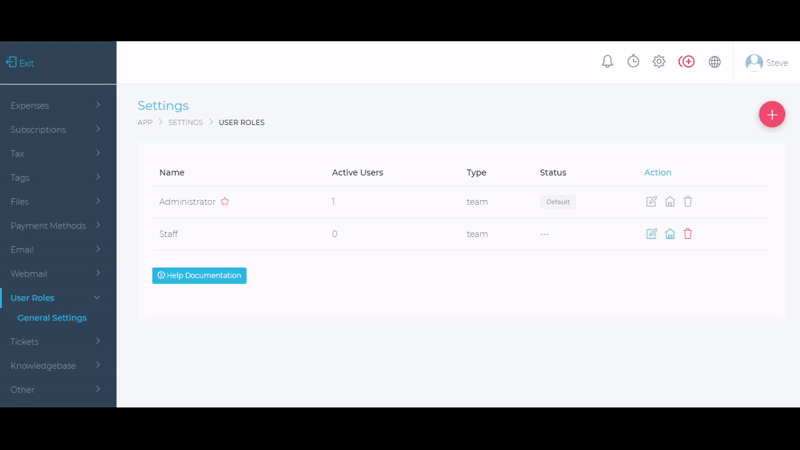 ---
File Folders
One of the most crucial features of managing projects with a CRM is the ability to store and organize project files. We have improved the existing file management feature by introducing a folder structure. You may now create folders for each project, much like a regular file manager.
You will also have control over the users who have access to create or edit folders. Your team will now be able to share files in a more structured and organised way.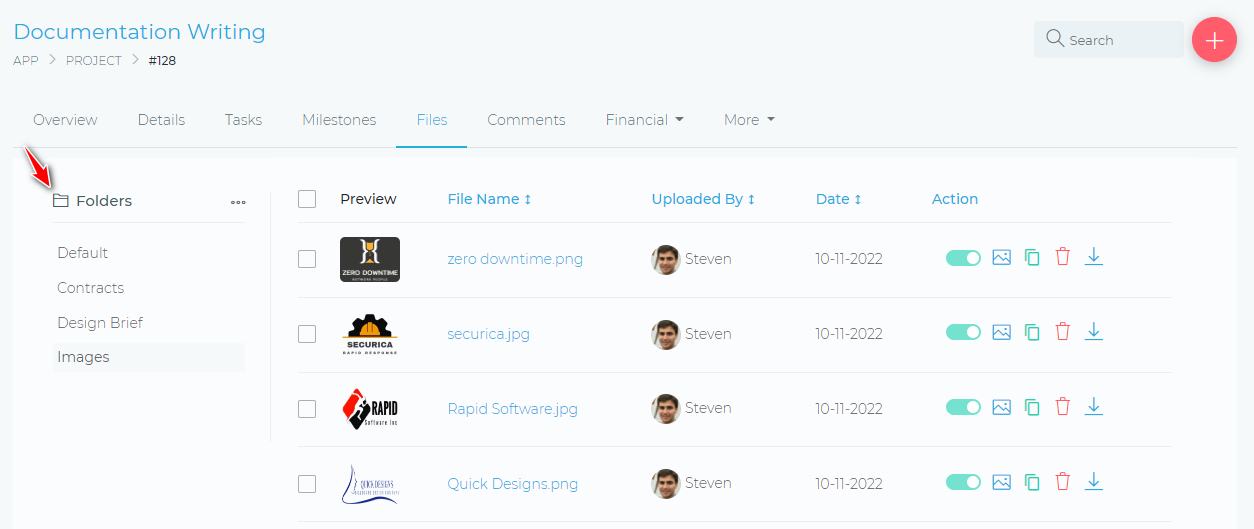 ---
Client Tasks
There are some scenarios in projects where clients have certain tasks that they need to complete. This new feature now makes it possible to assign a task to a client, in much the same way that you assign tasks to your team members.
---
Reminders – Email Notification
Never miss out on your important reminders again. We have extended the reminders feature to include email notifications. These notifications are optional and each team member will be able to set their preference in their profile settings. The emails will be sent at the time that the reminder falls due.
---
Email Leads
You are now able to send an email directly to your leads, from inside the CRM. This will save you the hassle of moving between the CRM and your email client.