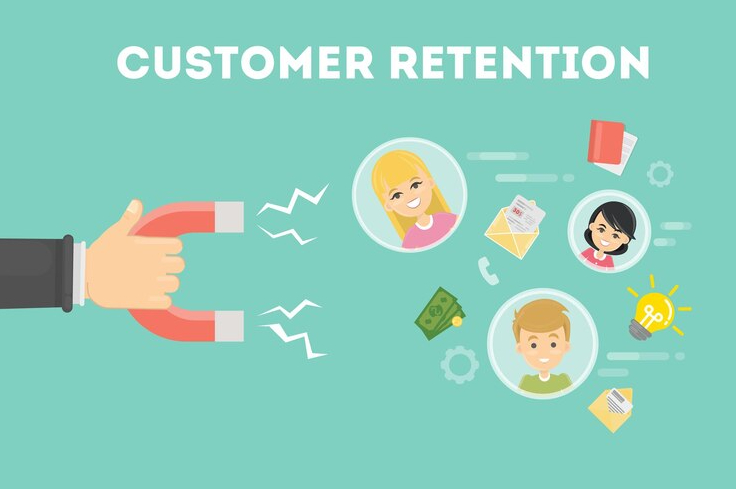 Retaining customers is critical for any business. Acquiring new customers can be expensive, so keeping existing ones happy and loyal is key. This is where customer relationship management (CRM) systems come in handy. CRM software like Grow CRM can help manage all interactions with customers and prospects, ultimately improving customer satisfaction and retention rates.
What is Customer Retention?
Customer retention refers to the ability of a company to retain its existing customers over time. It is a measure of how well a business can ensure repeat purchases and build long-term relationships with customers. High customer retention means customers continue using your products or services on an ongoing basis.
Why is Customer Retention Important?
It costs less to retain existing customers than acquire new ones. Acquisition requires marketing spend to attract new leads. Retention relies more on providing good customer service.
Returning customers tend to spend more over time. As they become familiar with a brand, they buy more products or upgrade to higher-value offerings.
Loyal customers act as brand advocates. They provide referrals, reviews, and testimonials that help attract new customers.
High retention improves profitability. Companies with higher retention rates benefit from predictable, recurring revenue streams.
According to a 2018 customer experience study, companies investing in CX generate higher customer retention rates and better ROI. The study found that CX leaders have retention rates over 15% higher than CX laggards.
How CRM Supports Customer Retention
CRM systems help businesses retain customers by:
Providing a complete view of each customer so agents can quickly understand their needs, history, and preferences. This allows for personalized, relevant interactions.
Automating workflows and reminders to proactively engage customers throughout their lifecycle. This could include onboarding, adoption, renewal, or re-engagement campaigns.
Enabling omnichannel support. Customers can get quick answers in their channel of choice.
Tracking all customer interactions in one place. Support agents have context about prior conversations when assisting customers.
Identifying unhappy or at-risk customers based on support tickets, negative survey responses, or lack of engagement. Proactive outreach helps prevent churn.
Collecting customer feedback and satisfaction data to identify areas for improvement. This helps enhance the overall customer experience.
Integrating with marketing tools for targeted campaigns toward high-value customer segments. Personalized marketing nurtures relationships.
CRM platforms like Grow CRM are purpose-built to enhance customer retention efforts. According to HubSpot, over 90% of customers say their loyalty is affected by the quality of service they receive. CRMs provide the tools and visibility needed for delivering consistent, personalized service at scale.
Wrap Up
With its comprehensive capabilities, a CRM platform like Grow CRM is invaluable for managing customer relationships, providing great service across channels, and ultimately boosting retention. By taking a strategic, customer-centric approach supported by CRM, companies can develop loyal customers that deliver revenue growth for years to come.
Industry data shows the average retention rate across US companies is between 75-85%, but rates can vary significantly depending on the business model. SaaS and subscription-based businesses often see higher recurring retention due to built-in renewal processes.